But don't just take our word for it.
Read what others say about The MISIG Golf Stretching Device.
The
Risk Free

Game Changing Device
This many Golf Professionals and Experts could not be wrong.
Your purchase is backed by our Unconditional Guarantee: Gain at least 20-25 yards in two weeks and if you are not satisfied, simply return the items. We will even pay return shipping** – not you.
** Free return shipping only applies to Continental US addresses.
Read what others say about The MISIG Golf Stretching Device.
Life Changing
Ankylosing Spondylitis is an inflammatory disease that, over time, can cause some of the vertebrae in your spine to fuse. is a form of arthritis that primarily affects the spine, although other joints can become involved.
It causes inflammation of the spinal joints (vertebrae) that can lead to severe, chronic pain and discomfort.
Rick Wise, Retired Disabled Golf Superintendent
Has Ankylosing Spondylitus …

Bernie,
"Just an update on the device. I used it at least three time per day about 5 to 6 weeks of constant usage which results were slow at first then kicked in after the first two weeks.The results have been fabulous, I am on the 3rd band now and it is getting stretched very well, so my strength is improving along with about 15% increase in flexibility which is like 35% for normal people without spine and neck disorders. I was barely able to break 90 because of my inability to involve my lower body into the swing thus a inconsistent arm and hand swing. Now with the increase in flexibility my swing power is returning along with consistent ball striking. I played this week and shot 76 on a par 72 golf course. I will continue to use it and I thank you again If there is any other devices you would like for me to try in the future please keep me in mind."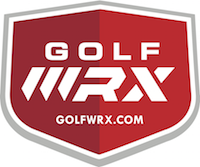 GolfWRX.com  Is The Largest Online Chat And Forums Web Site For Golfers In The World
GolfWRX Member JRR:
"Me 72, severe lower back stenosis from a broken back 35 years ago. I invented the "fake turn". A 230-40 drive before was normal on roll out. Pre MISIG, ice was required post playing.
I was astonished at the immediate relief and stretch on the first use. The pain relief was near immediate time frame and its not even advertised for that. I use it every day now with my normal regime of stretching. My back pain, post playing, is nearly gone.
The help in the golf swing structure was an unexpected secondary benefit. All parts of the game have benefited."
Golf WRX Member Neurotica:
"I suffer from a fake turn and extend my backswing by bending my lead arm. Using this device has effectively helped structure a better backswing and turn and since I have been using this device I have been playing some of my best golf in some time.
Really effective device and highly recommended."
GolfWRX Member Michigan Man:
"I too have been using this device as more of a stretching device than a swing trainer. It is exactly as advertised. Does a great job of stretching out my shoulders and has allowed me to get a bigger turn away from the golf ball. I don't think it's any coincidence that I've been playing some of my best golf the last 2-3 weeks."
GolfWRX Member Sheppy 335:
"I will say this it is a the real deal…This is helping my golf game and my life game. Thank you!"
GolfWRX Member Pitt Shark:
"When I've been able to use it in the morning prior to a round, I can immediately feel the affect – a wider range of motion for my upper body and overall more width in my swing (which is something that I have struggled with and am finally improving)."
GolfWRX Member P Thomas:
"Simple and extremely effective…. love the stretch and ability to really get my right side opened up like I could 10 years ago."
From Dr Bob Rotella, Sports Psychologist and
Author of  "Golf Is Not A Game Of Perfect."
"The MISIG Training Aid is impressive, useful for about anyone who plays the game."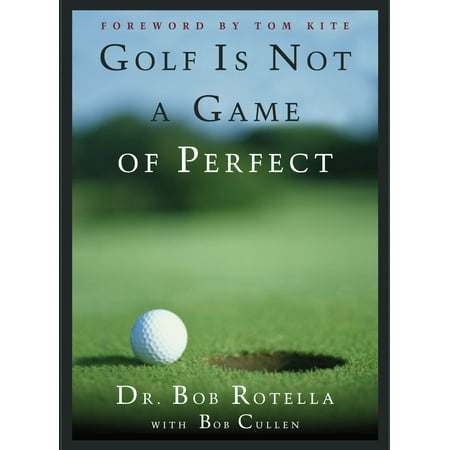 James Archer Archer RV Houston, TX, Owner –  www.archerrvs.com
"After using this device for two weeks my swing has improved greatly. I am a 71 year old male with 2 torn rotator cuffs. My drives are now 20 to 30 yards further sometimes 265- to 270 yards. my 6 hybrid now is 175 to 190 yards. I would recommend this product for anyone that wants to improve their game."
FROM COLORADO GOLFER MAGAZINE:
"Here's an effective, easy-to-use training aid that will help you improve your swing and increase your flexibility, and which you can use indoors and out."
Buy The MISIG Device Now!
Check out the
Testimonials
Lauren Thompson, Golf Channel: "I love this! It's something you can use indoors or out."

Forever Grateful To The One Who Put The MISIG On The Map. Thank You Lauren. #NowhereWithoutYou #ForeverGratful_LT
Matt Ginella, Golf Channel: "Most people call it the Most Important Stretch In Golf. I call it the Most Important Stretch In My LIFE!"
Matt Ginella Golf Channel MISIG Testimonial
Brandel Chamblee, Golf Channel Showing great shoulder turn.
Brandel Chamblee:
"I LOVE IT!"
Dave Normand, PGA Master Professional:  "I hit the ball farther today then I have anytime in my career."
.
Professor Brady L. Tripp, University of Florida, Director, Graduate Athletic Training Program / Applied Physiology & Kinesiology:  "I have used the MISIG tool with a few recreation and competitive golfers (NCAA, WEB.COM Tour or Q-School) in the lab. All the golfers I share it with enjoy the stretch it provides. After a few weeks using the MISIG on their own, our follow-up 3d kinematics and launch monitor assessment indicated improvements in thoracic rotation (aka shoulder turn). I can tell why physical therapists like using this tool, it helps provide a functional stretch for golfers and there aren't many other such tools out there."
Professor Brady Tripp
University Of Florida
Charlie Rymer, Golf Channel feeling the rotation and already getting the club head back farther, easier.
RYMER: "I really like this thing."
Colton Little, Golf Little Television (Fox Sports Network):  "I'm the younger generation. But what I got from it was the fitness, getting a work out. I really enjoyed that aspect of the MISIG. It keeps me connected with my swing. I could take this to the golf range and get a good fitness workout."
Frank LaRossa, ESPN Sports:  "I've noticed how much easier I turn… how much farther my drives are going… I'm a believer.."
Hal Sutton, Owner, Hal Sutton Golf Academy (14 time pga tour champion including pga championship):  "Great Device. As we age, anything that helps us loosen up is a benefit to us. The 'feel the stretch' does it well, and while taking your swing."

Hal Sutton, 14 Time PGA Tour Champion:

"GREAT DEVICE"
John Ward, Bailey Creek Golf Club, California:  "The MISIG helped me increase my club head speed from 89mph to almost 100mph. I didn't pick up 30 yards from the tooth fairy."
Jeff Cotter, Myrtlewood Golf Club, S. Carolina:  "… within the first week saw a marked improvement of 20 extra yards in carry with my driver."
Jeff Crittenden, 2017 Volvik World Long Drive Champion, Masters Division:  "I am constantly working on creating a bigger turn to increase distance. The MISIG is giving me more mobility which will lead to a bigger shoulder turn and more speed at impact…. in long drive, every mile per hour gained is huge."
Jerry Garrison, PGA Teaching Professional:  "It has been extremely helpful in teaching the proper positions and showing what stretch really… invaluable tool."
Chris 'The Hitman' Ahman, World Long Drive Competitor:  "This thing is definitely a game changer. As a world long drive competitor, I noticed a significant difference in my form when using this tool. I wasn't quite 'opening up' before. I had to do a double take at my swing speed radar today!."
Colin Sheehan, Head Coach, Yale University:  "…It has allowed me to make the type of full back swing I took for granted for nearly all of my golfing life."
Dennis Wind, Prestonwood CC in Cary, N. Carolina:  "I've gained between 20 and 30 yards. I was hitting right around 220 and now it's between 240 and 250. My irons also carry longer and fly higher."
Gerry James, 2X RE/MAX World Long Drive Champion:  "The MISIG is the Gold Standard for shoulder and upper thorium mobility."
Jim Alexander, The Villages, Florida:  "I love it and use it regularly. It has helped me get in a better position at the top of my backswing and have truly added 20yds to my drives. Occasionally I hit one 40 – 50 yds farther. I am not exaggerating."
Joseph Duffield, The Villages, Florida:  "I couldn't golf for two years due to rotator cuff and knee surgery. I'm hitting further and straighter than I was two years ago. Also I was a big slicer. MISIG eliminated the slice with muscle memory, swing is now inside to out, no over the top."