Get results faster

Golf Game Improvement
THE MISIG Stands For "Most Important Stretch in Golf"
Family Owned And Operated 
The Folks  That Invested Their Life Savings – Thought Of It, Designed It, Patented It – Bernie Fay And His Wife/Partner Partner Mary Ann
Business Built In The U.S.A.- Support Family Owned
Check out our testimonials.
Bernie Fay and Wife/Partner Mary Ann - The Folks that Invested Their Life Savings
They Thought of It, Designed It, Patented It & Guarantee It.
Check out our testimonials.
John Tillery, PGA Tour Player Instructor For
BRANDT SNEDEKER

"The MISIG is a wonderful training aid.
Not only as a flexibility tool, but as a guide
to feel the necessary loading and structure needed
to produce a dynamic motion.
As instructors, we want to quickly be able to give
players a feel to accomplish a goal,
and this aid makes quick work out of a lot of sloppy swings."
 – John Tillery

Jeff Crittenden
2017 And 2019 World Long Drive Champion
Masters Division

"I am constantly working on creating a bigger turn to increase distance.
The MISIG is giving me more mobility which leads to  a
much bigger shoulder turn and more speed at impact.
In Long Drive, every mile per hour gained is huge."
– Jeff Crittenden
Lee Denson,
85 Years Old,
San Diego, California
"The MISIG has helped me to get more back turn and therefore, distance.
Important at my age  – 85!
It's Wonderful."

Mark Urness
The Oaks Club
Osprey, Florida: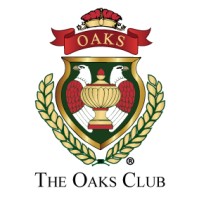 "After about one month of stretching 5 minutes per day with the device,
I have added approximately 30 yards to my drives."
Thank You So Much!

Dennis Wind
Prestonwood Country Club
Cary, N. Carolina
"I've gained between 20 and 30 yards. 
My irons also carry longer and fly higher."
Bob Winter, Landenberg, Pennsylvania:
"I'M HITTING MY DRIVER LIKE I DID WHEN I WAS 40 Years Old
I HAVE REGAINED 30 YARDS WITH MY DRIVER !!! MY HANDICAP HAS DROPPED 3 STROKES
AND I'M SHOOTING HALF MY ROUNDS IN THE 70'S.
 INCREDIBLE!"
Colin Sheehan, Head Golf Coach, Yale University:
"…The MISIG has allowed me to make the type of full back swing
I took for granted for nearly all of my golfing life." 

Scott Pasiuk, Santa Monica, California:
"I have to say that this training aid really really works!
It has made the game of golf more fun knowing
I can hit the ball further by doing a little stretching every day."
Jim Alexander, Boca Raton, Florida:
"I am Amazed! The MISIG  has improved my hand position at
the top of my backswing and has added 20 to 40 yards on my driver."

– Lauren Thompson, GOLF CHANNEL

"I Love This!  It's Something You Can Use Indoors Or Outdoors.
How About A Really Good Stretch?
You Know You Are At A Really Great Position Right At The Top."

Colton Little
Co-Host – 
Golf Life Television
"I'm The Younger Generation (Millennial).
What I Got From It Was The Fitness, Getting A Work Out.
So much more strength in my golf shots"
COLORADO AVID GOLFER MAGAZINE
"Here's an effective, easy-to-use training aid
that will help you improve your swing and increase your flexibility,
and which you can use indoors and out."
Matt Ginella, GOLF CHANNEL

"Most People Call It The Most Important Stretch In Golf.
I Call It The Most Important Stretch In My Life!
Especially With All Of My Shoulder Problems!"
– Matt Ginella

Jim Schwab, Durham, North Carolina
"My wife and I both have been using the MISIG for several months now. 
We both developed deeper shoulder turn….
it has made a BIG! difference for us both.
It truly is a great training aid.
We use it daily."
Jon Hollingsworth, New York:
"Simply amazing RESULTS! what a wonderful device you created,
it's improved my accuracy, 
distance and of course my flexibility to enjoy this great game even more…"

Jim Dwyer. Cape Coral, Florida. 
"I have just about every golf aid ever made and yours is by far the best!
I'm addicted to it."

Used By Certified PGA Golf Instructors To Teach Their Students The Proper Mechanics Of Golf….
Deb Vangellow
LPGA Past National President    
LPGA Master Professional Golf Instructor:

"The MISIG is one of the best combination teaching and training aids I have every used!
The MISIG is a winner!

…Deb Vangellow
Jerry Garrison

Certified PGA Professional Golf Instructor:

  "It has been extremely helpful in teaching the proper positions and mechanics… and showing what stretch really is… the MISIG is an invaluable tool."
Dave Normand
PGA Master Professional
Golf Instructor

"Incredible Teaching Tool For My Students…
And… I hit the ball farther today then I have anytime in my career."
Charles Ashburn,  Winder Georgia:
"Your product is the best thing that has ever happened to my game!
I am hitting the ball straight and am picking up at least 20 yards."
 Joe Forchione,  30 Years Old    – Chicago Firefighter CFD – Chicago, IL:
"But by training with the MISIG my distance increased dramatically.

In fact, at Charity Golf Outings, I have won five long drive holes which is awesome.
My swing plane is better also. I don't slice the ball anymore."
Christina Lael, CPA, JD,  Fort Myers, Florida:
"I absolutely love this thing!
I have bought a lot of training aids but this is by far the best one.
It's just a great company and product.
Highly highly recommend this product."
Paul Albers,  Minster, Ohio
…"my golfing friends are all complaining about the extra 15 to 20 yards I've added to my drives;
it really helps to get that proper inside out swing feeling.
John Kidde, Corona Del Mar, California:
Terrific tool!
It has worked so well, my instructor is now focusing me on "enough" I.e. too much shoulder turn.

Frank LaRossa, ESPN Sports:
Bernie, A few Thoughts…
"After using MISIG  for about two weeks, I've noticed on my past couple of trips to the course:
how much easier I turn,
how much farther my drives are going,
and how much easier it is to complete a follow through. I'm a believer."
Gerry James
Two Time Winner RE/MAX World Long Drive Champion
"The MISIG is the Gold Standard for shoulder and upper thorium mobility."
Mike Billingsley, Executive Producer, Golf Life Television Show:
"Let Me Tell You It Really Works. Just A Really Nice Stretch –
A Stretch In My Upper Back That I Don't Think I've Ever Felt."

Mark Siegel
Managing Director
Golfasian Co. Ltd.
"I have been using MISIG for two months and have increased my
driving distance 20 yards and iron distance 10 yards over the same period.
How much more benefit can I expect?"
Professor Brady L. Tripp,
University of Florida
Director, Graduate Athletic Training Program / Applied Physiology & Kinesiology
ON COLLEGE GOLFERS:
"I have used the MISIG tool with a few recreation and competitive golfers (NCAA, WEB.COM Tour or Q-School) in the lab.
All the golfers I share it with really enjoy the  stretch it provides.
After a few weeks using the MISIG on their own, our follow-up 3d kinematics and launch monitor assessment i
ndicated improvements in thoracic rotation (aka shoulder turn).
I can tell why physical therapists like using this tool,
it helps provide a functional stretch for golfers and there aren't many other such tools out there."
Wayne Ransbottom, CYPRESS, Texas:
"I couldn't get my mind and body to grasp the shoulder and hip turn.
Saw your product and knew immediately it would help me with the muscle memory. It did and I'm rejoicing!"
Dr. Neil Smith, Nashville, Tennessee:
"At 75 I am able to play at the same level I did 20 years ago!
Daily stretching with MISIG helps keep me limber and free from any back problems.
I Love it."
Jon Hollingsworth, New York, New York:
…"it's improved my accuracy, distance and of course my flexibility to enjoy this great game even more…
Thank you for this wonderful product."
Chris Johnson, Jacksonville, Florida:
"I am 46 years old…
I have to say this is the best training aid I have purchased.
I will say not only has my distance increased but more importantly
my accuracy and dispersion has showed a huge improvement."


Michael Mainor, San Antonio, Texas:
 "Really strengthens and lengthens your swing!!!
I highly recommend it for anyone looking to gain or regain distance in their game."

Bob Granger, Afton, New York:
"Everyone, Bernie………..Everyone, should have your product!
Thank you so much for your very tremendous product!
I could not be more satisfied with any golf equipment that I have ever purchased."

Chuck Smith, Dubuque Iowa:
" This is actually the only golf training device I have continued to use regularly once the newness wore off. 
Going on two years with the  MISIG! "
Frank Zeman, Naples, Florida:
"The extra distance is evident off of the tee.
My handicap is steadily falling and I am having more fun on the course.
BTW: I did win the Club Championship in my flight this year."
Berdie Sauceda, Surprise, Arizona:
"I am hitting the golf ball further and straighter.
Buddies asked me if I took lessons."
Brian Hudson, WICHITA, Kansas:
" I have picked up 10-15 yards.
So happy with the tool, I bought another for a family member."
Bill Berg, Atlanta, Georgia:
Excellent training aid!  I use it just before I play to focus on stretching the golf muscles.
It's amazing how many people stop and ask if they can try it.  
Terry Edison, Idabel, Olkahoma:
"I've been using my MISIG for a couple of months.  Amazing!

I am 66 years old and can still hit it 260 carry with my Ping g400 driver, sometimes farther. 
Brett Haddon-Cook, Marietta, Georgia:
" It's the best training aid I've ever had.
I love that I can just pick it up from the corner of my living room and put it to work. 
Easy, convenient, and gets results.  
Paul Crosby –Myrtle Beach, South Carolina:
"I try to use at least five days a week.
It has relieved back pain by strengthening back muscles.
It has improved my shoulder turn and
that has resulted in much longer shots on each club in my bag."

Robert Robinson, Sylvania, Ohio:
"My distance throughout the year was greater that it ever was!
Jay Boyarsky:
Overall, the MISIG has helped my game by reminding me to make the fullest turn I can on my backswing. 
Mike Marchetti, Carmel, Indiana:
Thanks Bernie!
I originally purchased the MISIG to rehab my shoulder injury. It worked!!!
Now I'm using it to improve my range of motion for my golf swing after being out for an entire season.
I highly recommend it. IT WORKS!!!!
Bob Inpyn, Roseville, California:
"Love the product!  It's like brushing your teeth every day workout.
At 75 I am laying next to the 40 year olds!"
Ed Seifer,  Pittsburg, Pensylvania
"Incredible Device…
…in addition to working on my stretch and muscles with MISIG,
I have learned an important thing about my swing!
That my weight distribution  at the completion of my backswing was  all wrong."
Tommy Dunne, Wicklow, Ireland: 
"I have arthritis in my back , shoulders and hands and in recent years
I found it  increasingly difficult to play golf.

What a transformation it has made!
I have used it daily for about 30 minutes since purchasing it in January and can see my game returning.
Thanks so much!"
Thomas M. Witt, Dayton, Ohio:
"I think you and your company are correct.  You are the Most Important Stretch in Golf!

I have had mine for close to a year.  ….
all good for approx. 15 more yards on the drive,
and it makes a big difference on second shots into our longer par 4's.  It is worth every penny."
Norman Hall, Sun City Center, Florida
"The MISIG is my go to practice tool!
And when I don't have time to hit some balls before a round, I use it to warm up with.
The MISIG works like a charm!
Thanks again for a great product."
Dennis Kelly, Milton, Massachusetts:
"I have used several training aids in the past
but none have given me the results of the MISIG
or have given me the incentive to use it daily
 I am getting a lot more distance but more importantly
I am hitting the ball straighter with fewer mishits."

John T Kutschka, Orondo, Washington
"I was given a MISIG for Christmas this past year.
It has worked better than I could have imagined a
nd have referred it to several of my golf friends!"
 Tommy Genty,  Youngstown, Ohio:
"I have noticed that my shoulder turn has improved dramatically.
NO LONGER THE SHORTEST HITTER IN MY GROUP!"

Mike Callahan, Tampa, Florida:
"I am 66 and routinely out drive guys 10 yrs younger than me.

Thanks for inventing a great tool for us old guys. "
Steve Mackenzie , The Woodlands Texas:
"Great product!  I am 59 with 2 rotator cuff surgeries in the last 3 years. 
It is helped my shoulder turn and flexibility. 
Great golf and therapy product."
Eric Seastrunk,Port Orange , FL:
(57 yrs old today !)
"Great product! ….
nothing has helped me achieve my full turn again like the MISIG!
..playing pain -free for the first time in years!
All my golf buddies have seen a huge difference in my swing…
So glad I ordered it as I continue to use it almost daily..thanks again!"
Hal Sutton
14 time PGA tour champion
Including PGA championship
OWNER:
Big Easy Ranch And Golf Academy, Columbus Texas

"Great Device. As we age, anything that helps us loosen up is a benefit to us.
The "feel the stretch" does it well, and while taking your swing!"

[/vc_column_text][vc_column_text]
[/vc_column_text][vc_column_text]
Bernie Fay's Story Won The PGA Show Writing Contest….
ADD Coupon Code "

DISTANCE

" When Viewing Cart.
Family Owned And Operated
Support Family Owned
Businesses In The U.S.A.
The Folks  That Invested Their Life Savings, Thought Of It, Designed It, Patented It
And Guarantee It

Bernie Fay And His Wife/Partner Partner Mary Ann
Family Owned And Operated


Bernie And Mary Ann Are Also The Owners Of The
Revolutionary